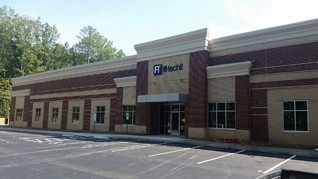 Fi-Tech – your direct link to the best in Nonwovens and Synthetic Fibres
For over 40 years, Fi-Tech has worked to develop strong relationships with European and American principals involved in the supply of capital equipment and spares to the nonwoven fabric and synthetic fibre industries. Fi-Tech Inc. of Richmond, Virginia is owned by the Bassett family with former Chairman Lee Bassett now handing over the stewardship of the business to brothers Jeffrey and Todd Bassett.
In 1989, seeing the need to better assist both our principals and our clients, Fi-Tech Inc. installed the ABI system, a computerized link with US Customs Service for rapid processing of customer entries.
In 1995, following the establishment of the NAFTA Free Trade Zone, we opened a satellite office in Mexico. Since 2003 we expanded our operations in Mexico, by opening Fi-Tech de Mexico, SdeRL de CV, a fully operational company that can also help with imports of spare parts, consumables and machinery. This office continues to grow to serve the expanding market in Mexico and Latin America.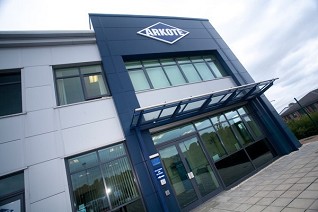 2002 saw the acquisition of world renowned tobacco knife manufacturer Arkote Ltd. Fi-Tech had been the distributor for Arkote products in the USA and Canada since 1980, although its Chairman Lee Bassett had been involved with the distribution of Arkote products since 1967.
In February 2012, Fi-Tech Inc. celebrated our 40th Anniversary as manufacturers' reps to the Synthetic Fibers Industry. Looking back, we've come a long way since 1972. When Lee Bassett founded Fi-Tech, he represented three manufacturers of specialized components for the Synthetic Fibers Industry. We've grown and diversified throughout the years and now, as one of the oldest and largest rep firms in the industry, we represent the most technologically advanced manufacturers in the Synthetic Fibers, Nonwovens, Perforating, and Tobacco Industries.
The UK and Ireland markets are served by Fi-Tech Europe, which is based at the ISO9001 accredited Arkote facility in Sheffield, South Yorkshire. The warehouse at Fi-Tech Europe holds stock of fast moving consumables and spare parts such as the Mozart A.G. staple fibre cutting blades and Ambersil Formula 1/HT release agent (which we offer exclusively to the Synthetic Fibers and Nonwovens industry).
Fi-Tech is your direct link between the engineers and production teams that create the ever-changing technology that is essential to your production.